---
"GREEN LIGHT"

THE NEW SINGLE
Available now on:
---
---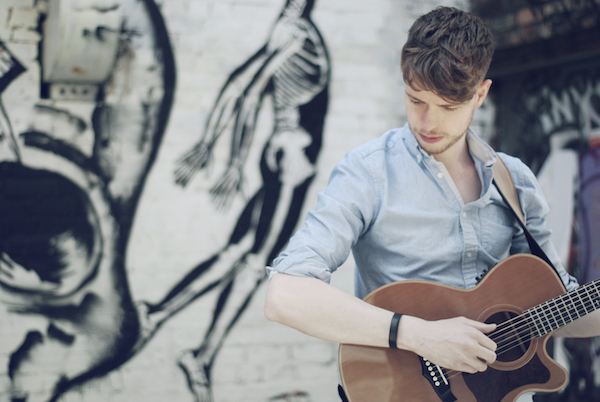 Training as a young orchestral viola player, Owen Denvir was drawn by the alternative sound of Bon Iver over Bach. These two styles of music influence his songwriting, which Hot Press magazine have described as "honest, personal... complex and affecting".
"Honest and personal song-craft, paired with beautiful vocals... This Northern star is rising fast" - Hot Press magazine
Selected for the "Scratch My Progress" talent development scheme by the Oh Yeah centre in Belfast, Denvir was encouraged to be more public with the music he'd been developing since the age of 13. Touring UK festivals and European cities lead him to establish his now signature guitar/viola combination set.
Already creating a notable social media buzz, Owen Denvir has been showcasing his ability as a performer, arranger and multi-instrumentalist through his viral series of triptych "3-in-1" live videos: interpretational mashups of famous songs using 1 viola, 2 guitars and 3-part harmonies in 3 recordings to make 1 video. Each video achieves between 20,000 - 100,000 views on Facebook after just a few days, attracting features on American video blogs Metacafe & The Awesomer, news sites Independent.ie & Belfast Telegraph, and major Irish radio stations Cool FM & BBC Radio Ulster.
---
---
Triptych "3-in-1" live videos


Mashup/covers featuring 1 viola, 2 guitars and 3 Owen Denvirs

As featured on Independent.ie, Belfast Telegraph, Metacafe, The Awesomer, Cool FM & more



View Youtube Channel
---